The Glacern Hassle Free Guarantee
Here at Glacern we like to keep things simple. All of our products are guaranteed from defects in material and worksmanship. We are confident that all of our tools will meet or exceed your expectations. We strive to constantly improve our product line with the helpful feedback of our customers. Our goal is to provide you with reliable, quality precision tooling at the best prices to help you do what you do best and go make things!

Return Policy
Our commitment to you is to provide high quality tooling at a reasonable price so you can succeed and focus on innovation. To ensure that you are fully satisfied with your purchase, we've made some adjustments to our return policy to allow you to try out our precision tooling. Whether you ordered the incorrect product or just simply changed your mind, we will always accept items that are brand new with original packaging intact within 10 days of the delivery date for a full refund, no questions asked. All returns must be new and unopened in original packaging and show no sign of wear, damage, abuse or alteration. Failure to meet these guidelines may cause your request for return to be rejected. Contact us for an RMA number for a return or replacement. Shipping charges may still apply. For items in used condition and over 10 days of the delivery date, please contact us via phone or email and we will work with you on a case by case basis to help. Return items received with visible damage incurred due to use, caused by the carrier, or materially different than how it was originally shipped to the buyer will be subject to a restocking fee of up to 50% of the purchase price based on the product's condition. For the fastest service possible, please email us at gmt@glacern.com to obtain an RMA number, or call us at 310-570-CNC1. NOTE: for safety reasons pull studs are not returnable. Upon receiving and inspecting the returned items, we will issue the refund back to the mothod of purchase.

Privacy Policy
Your privacy is important to Glacern. So we've developed a Privacy Policy that covers how we collect, use, disclose, transfer, and store your information. Please take a moment to familiarize yourself with our privacy practices and
let us know
if you have any questions.
Protection of Personal Information
Personal information including your name, email address, billing addresses, and shipping addresses will never be shared with any other companies or individuals. Glacern takes precautions - including administrative, technical, and physical measures - to safeguard your personal information against loss, theft, and misuse, as well as against unauthorized access, disclosure, alteration, and destruction.
Glacern online services such as the Glacern Webstore Shopping Cart use Secure Sockets Layer (SSL) encryption on all web pages where personal information is collected. To make purchases, you must use an SSL-enabled browser such as Chrome, Safari, Firefox, or Internet Explorer. Doing so protects the confidentiality of your personal information while it's transmitted over the Internet.
Our Companywide Commitment to Your Privacy
To make sure your personal information is secure, we communicate our privacy and security guidelines to personnel and strictly enforce privacy safeguards within the company.

Legal Notice
Please read this Legal Notice carefully before using this web site (the "Site").
Material contained on the Site is provided by Glacern Machine Tools ("Glacern") as a service to its customers and may be used for informational purposes only.
By accessing the Site you agree to the following terms. If you do not agree to them, you may not use the Site.
Copyright Information
The contents of the Site are copyright 1997-2019 Glacern (or its subsidiaries). All rights reserved.
The information on the Site, included but not limited to, text, graphics, images, audio clips and software is the property of Glacern and is protected by United States and international copyright laws. Unauthorized use or distribution of any material on the Site may violate copyright, trademark, and other laws and is subject to civil as well as criminal sanctions.
The Site or any proportion of it may not, except where otherwise indicated, be reproduced, duplicated, copied, transferred, distributed, stored or otherwise exploited for any commercial use without prior written permission by Glacern. Modifications to the contents of the Site are expressly prohibited.
You agree to prevent any unauthorized copying of the materials and to ensure that all employees, where applicable, of your organization adheres to these limitations.
Trademark Information
Unless otherwise indicated, all trademarks, brand names, corporate logos and emblems displayed on the Site are the property of Glacern, its affiliates, its licensors or joint venture partners.
Glacern's trademarks, brand names, corporate logos and emblems may not be used any way without the prior written permission from Glacern.
No Warranties or Representations
INFORMATION ON THE SITE IS PROVIDED "AS IS" WITHOUT ANY EXPRESS OR IMPLIED WARRANTY OF ANY KIND. IN NO EVENT WILL GLACERN BE LIABLE TO ANY PARTY FOR ANY DIRECT, INDIRECT, SPECIAL OR OTHER CONSEQUENTIAL DAMAGES FOR ANY USE OF THE SITE, OR ON ANY OTHER HYPERLINKED WEB SITE INCLUDING, WITHOUT LIMITATION, ANY LOST PROFITS, BUSINESS INTERRUPTION, LOSS OF PROGRAMS OR OTHER DATA ON YOUR HANDLING SYSTEM OR OTHERWISE, ARISING OUT OF THE USE OF OR INABILITY TO USE THE INFORMATION, EVEN IF GLACERN ARE ADVISED OF THE POSSIBILITY OF SUCH DAMAGES.
Glacern makes no warranties or representations whatsoever in respect of use and content of any other web site which you may access through the Site. Such access is provided only as a convenience and does not mean that Glacern endorses or accepts any responsibilities for the contents or the use of such web sites. In addition, you must take precautions and to ensure that whatever you select for your use is free of such items as viruses, worms, Trojan horses and other items of a destructive nature.
Furthermore, Glacern does not warrant the accuracy or completeness of the information, text, graphics, links or other items that may be contained on the Site. The information contained on the Site may be changed at any time without prior notification. However, Glacern makes no commitment to update the information or other material contained on the Site.
Cookies
When you view one of our websites, we may store some information on your computer. This information will be in the form of a "cookie" and will help us better serve you. Cookies are small text files that a website transfers to your browser, which may then store the cookie on your hard drive. Any information gathered by the use of cookies is compiled on an aggregate, anonymous basis. Cookies cannot contain virus or harmful program code. It does not require large space on your hard drive and can be deleted.
This information allows us to measure site activity and to tailor information to suit your individual preferences. The goal is to save you time and provide you with a more meaningful visit by helping us to improve our website on a continual basis.
If you do not wish to receive cookies, or want to be notified of when they are placed, you may set your web browser to do so. For further information concerning these settings, please refer to the help pages of your web browser. Please note that without cookies, the functionality of the Site may be impaired.
Other
Glacern may at any time revise the terms of this Legal Notice by updating it. Further, Glacern reserves in its sole discretion, the right to monitor and discontinue the Site availability at any time without prior notification. If any term, condition or provision of this Legal Notice is determined to be unlawful, invalid, void or for any reason unenforceable, the validity and enforceability of the remaining terms, conditions and provisions shall not in any way be affected or impaired thereby.
Glacern does not assume any responsibility for the privacy practices or the contents of external websites to which the Site contain links.
Glacern may at any time revise the terms of this Privacy Policy by updating it.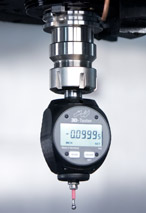 ER Collet Chucks
GMT ER collet chucks are nickel plated and precision ground to a TIR of less than 0.0001" at the collet seat.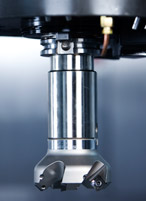 Face Mills & Holders
GMT face mills yield high performance in all materials and are excellent for roughing and finishing alike.