Indexable Face Mills
Glacern's FM45 square-insert facemills are ideal for general purpose rough and finish facing as they combine high positive geometry with a 45 degree lead angle for rapid material removal on machines of all sizes.
FM90 rectangular-insert face mills utilize similar positive geometry with a 90 degree lead for facing to a shoulder or within a pocket.
FM10 high producticity face mills remove metal rapidly using high feedrates and low cutting depths. The 10 degree angle directs cutting forces in the axial direction, providing stability and chip thinning.
»
FM45 45-degree Face Mills
»
FM90 90-degree Face Mills
»
FM10 10-degree Face Mills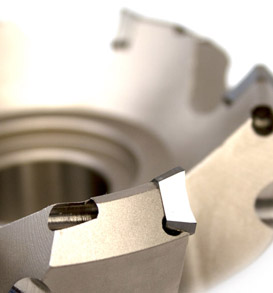 Indexable Endmills
Glacern's EM90 Indexable endmills are hard to beat for efficiency and economy. The high positive axial rake reduces cutter flex and vibration while conserving spindle horsepower. And since we offer Mitsubishi APMT carbide inserts at the best prices in the industry, significant cost savings can be had compared to solid carbide endmills as well as other indexable cutters.
»
EM90 Endmills - 1" and 1.25" Diameters
»
EM90 Endmills - 5/8" and 3/4" Diameters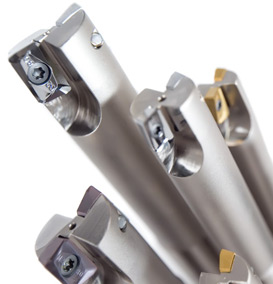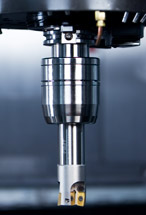 Indexable End Mills
Take advantage of high performance, low cost carbide inserts with GMT EM90 indexable endmills.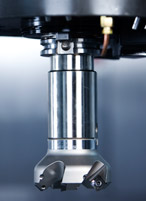 Face Mills & Holders
GMT face mills yield high performance in all materials and are excellent for roughing and finishing alike.